Title: "Boost Your Club's Funds with Futsal Camp UK: Recommending the Ultimate Experience"
English Version:
Introduction:
Welcome to Futsal Camp UK's guide on how your club can boost its funds while providing an exceptional opportunity for your players. In this blog post, we'll show you how to earn commissions by recommending Futsal Camp UK, and we'll provide the resources you need.
About Futsal Camp UK
Futsal Camp UK is not your typical camp; it's an extraordinary blend of elite futsal training and English language classes.
Players gain skills on the court and improve their language abilities, preparing them for success on a global stage.
Earning Commissions with Futsal Camp UK
Your club can benefit financially by recommending Futsal Camp UK to your players.
We will provide you with a unique tracking code so you can monitor registrations from your club.
The Letter to Parents
We've prepared a template letter that your club can send to parents. This letter informs them about Futsal Camp UK and the benefits for their children.
It's an easy way to share the opportunity with parents and encourage them to enroll their children.
Hosting Online Meetings
We can host an information meeting online for you and any interested parents at your convenience. Here you can get to meet our organisers and feel confident in recommending Futsal Camp UK.
Conclusion:
Earning commissions while enhancing the development of your players is a win-win. Futsal Camp UK offers a unique opportunity that's more than just sports and language; it's about creating memories that last a lifetime.
Call to Action:
Contact us to start the process of earning commissions and providing your players with a valuable, unforgettable experience.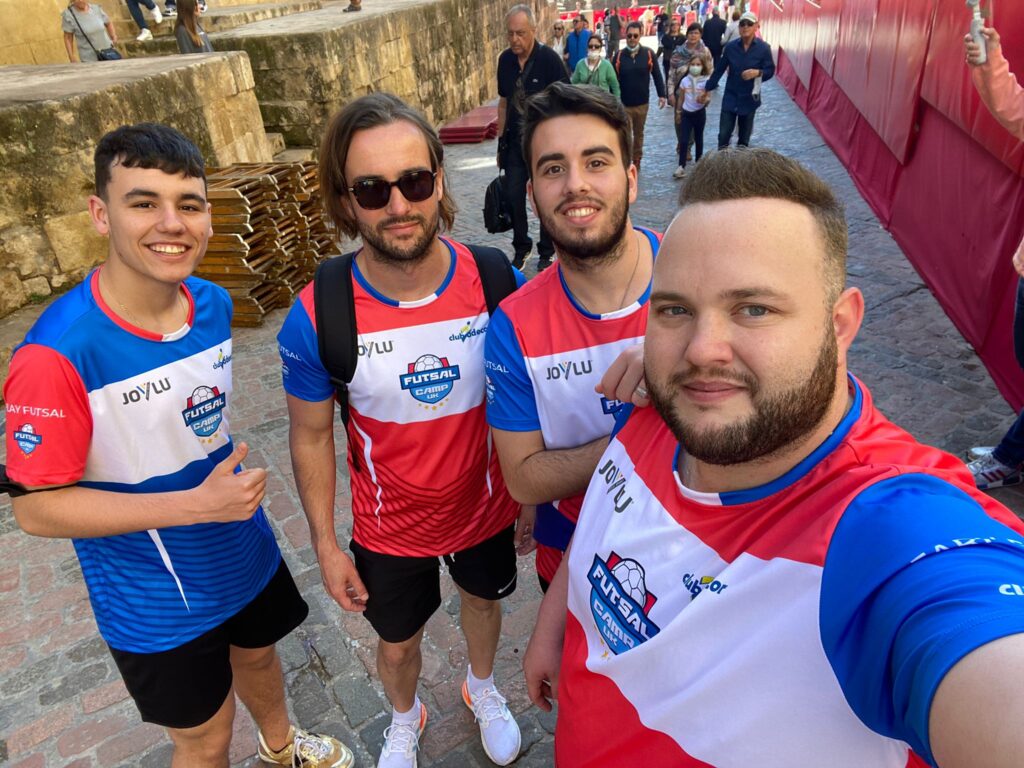 Spanish Version:
Título: "Aumenta los Fondos de tu Club con Futsal Camp UK: Recomendando la Experiencia Definitiva"
Introducción:
Bienvenidos a la guía de Futsal Camp UK sobre cómo tu club puede aumentar sus fondos al proporcionar una oportunidad excepcional para tus jugadores. En este blog, te mostraremos cómo ganar comisiones recomendando Futsal Camp UK y te proporcionaremos los recursos necesarios.
Sección 1: Acerca de Futsal Camp UK
Futsal Camp UK no es un campamento típico; es una extraordinaria combinación de entrenamiento de fútbol sala de élite y clases de inglés.
Los jugadores adquieren habilidades en la cancha y mejoran sus habilidades lingüísticas, preparándolos para el éxito en un escenario global.
Sección 2: Ganar Comisiones con Futsal Camp UK
Tu club puede beneficiarse financieramente al recomendar Futsal Camp UK a tus jugadores.
Te proporcionaremos un código de seguimiento único para que puedas monitorear las inscripciones desde tu club.
Sección 3: La Carta a los Padres
Hemos preparado una carta modelo que tu club puede enviar a los padres. Esta carta les informa sobre Futsal Camp UK y los beneficios para sus hijos.
Es una manera sencilla de compartir la oportunidad con los padres y animarlos a inscribir a sus hijos.
Sección 4: Organizar Reuniones en Línea
Considera la posibilidad de organizar reuniones en línea para discutir Futsal Camp UK con partes interesadas, incluidos padres y jugadores.
La comunicación abierta y clara puede responder preguntas y proporcionar tranquilidad sobre el programa.
Conclusión:
Ganar comisiones mientras se mejora el desarrollo de tus jugadores es un ganar-ganar. Futsal Camp UK ofrece una oportunidad única que va más allá del deporte y el idioma; se trata de crear recuerdos que durarán toda la vida.
Llamado a la Acción:
Comunícate con Futsal Camp UK para iniciar el proceso de ganar comisiones y proporcionar a tus jugadores una experiencia valiosa e inolvidable.