Welcome to the 2024 edition of the popular Futsal Camp organised by Futsal Travel Limited. Previous editions have been run in Middlesbrough, Scotland, Liverpool, Manchester and now we're proud to bring the ONLY international futsal camp of its kind to the great city of Sunderland.
New for 2024
GIRLS ONLY CAMP
In 20214 there will be a GIRLS ONLY camp with a maximum of 15 places for girls aged 11-17. Play futsal and learn English in an environment with top English futsal players & coaches.
ELITE FUTSAL CAMP
For 15-19 year olds (Cadete-Juvenil), this camp will focus on preparing the students for the upcoming season in whatever league they play in. They will receive specialist strength & conditioning training and elite level futsal training from professional coaches, each delivering a different aspect of futsal. Maximum of 15 places available.
Junior FUTSAL CAMP UK
The regular futsal camp will be held in July 2024 for children aged 11-16, with English classes, excursions and futsal training with elite coaches.
Play Futsal
Students will receive top quality futsal training with one of England's leading futsal clubs, no matter the level of ability. The students will be given a training programme that suits their age and level and will receive a complete education covering all things such as attacking, defending, 1v1s, counter attacks, match preparation and the psychological and social aspects of futsal training in a fun and welcoming environment.
Learn English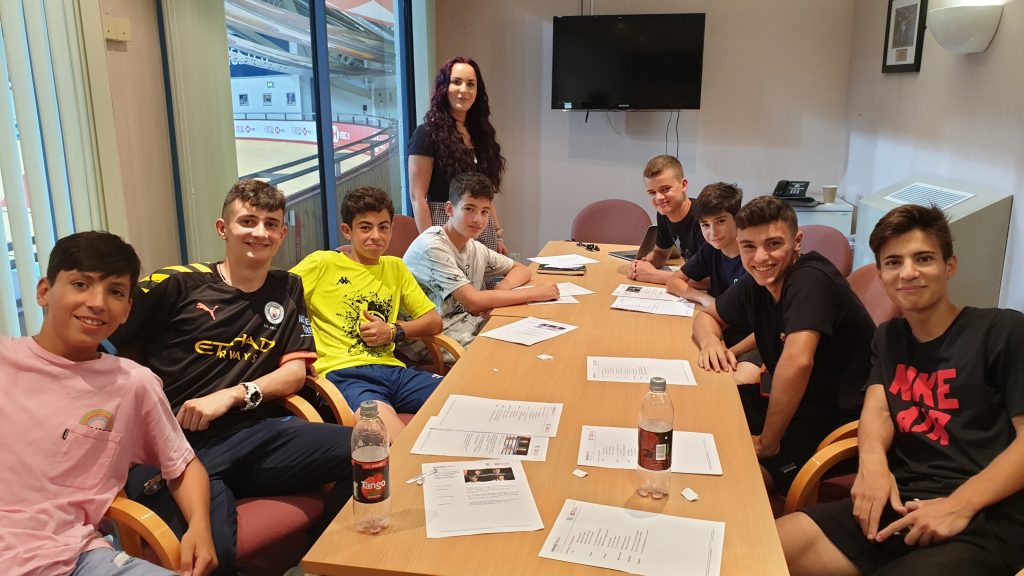 English lessons will take place with fully qualified teachers and depending on the length of the stay the student will take an exam and receive a certificate based on their level.
And much, much more
What's more, the students will have a fully immersive English experience, taking part in cultural and entertaining activities, all the time speaking in English!
Student welfare is our priority. We understand travelling away from home for possibly the first time is a huge moment in the young person's life. All students will be well looked after by our staff and they will no doubt leave with good friends and great memories.